All the reasons why Nantucket is even better in the fall
This expert shares why fall could be the best time to visit the island from Boston
Published September 30th, 2022 on TimeOut.com
Written by JQ Louise,
---
Boston is blessed with four seasons, and many agree that the interlude between the hot summer and the long cold winter probably tops them all. Fall is filled with beautiful foliage, cozy afternoons carving pumpkins and of course plenty of flannel and sweaters. But the insider secret is that our favorite summer destinations, are also exceptional fall getaways. Nantucket in the shoulder season is something special and we spoke with a local expert to get the scoop on all the reasons why a visit to the island should be on your calendar this season.
Spencer Heydt is not only an agent at Fisher Real Estate on Nantucket, but also spent all her summers growing up on the island. So, it is safe to say that she has the local's perspective when it comes to what Nantucket is like in the fall."
What is the biggest different in visiting Nantucket in the fall vs. the summer?
Fall is such a wonderful time to visit Nantucket. You don't have the crowds that you see in July and August, but all the amenities are still offered, and there are lots of Fall activities worth visiting for all on their own. I love the arrival of the crisp fall air, which brings a more vibrant blue sky and spectacular sunsets. The idea that Nantucket is just a summer destination is a misnomer; you may not be plunging into the ocean but fall on Nantucket has a lot to offer.
What are some of the unique activities visitors can take part in when they visit Nantucket in the Fall?
My personal favorite fall activity is scalloping! The scalloping season begins October 1 and you can be assured that on any given day during low tide (except for Mondays/Tuesdays when scalloping is not allowed), there will be a flurry of people with either waders and rakes, which is the traditional way, or diving for them on the beach. It is so peaceful being out on the water, especially when low tide is early in the morning or at dusk. The hope is that you collect a bushel in your basket and then head back to shore and begin shucking. Once you have shucked the scallops, most sauté them for pasta and some just pop them in their mouth, raw. The Nantucket Bay Scallop is a delicacy!
Another unique fall activity is venturing out to the cranberry bogs and watching them harvest. The inaugural Harvest Fair will be taking place Oct 1 at the Milestone Cranberry Bogs which will include a variety of traditional fair activities and will showcase the local agriculture. Beyond the event, the cranberry bogs are still worth checking out through the end of harvest season, just make sure you go when there is a harvest.
One more that I love is the Flannel Jam. Held at Cisco Brewery on Columbus Day, it is always a popular event that sells out quickly!
Are many of the restaurants in town still open in October?
The majority of restaurants are open until Columbus Day but most of them have a "fall" schedule and will be closed a couple days during the week but Thursday-Sunday you should have your pick. A few restaurants, like Cru and Sandbar, have closing parties on Columbus Day Weekend where there is usually a theme and everyone dresses up. After Columbus Day there are still plenty of restaurants to choose from. Some of my favorite fall restaurants are Oran Mor, Le Langeudoc, Ships Inn, Sister Ship and Via Mare.
Where can visitors pick up supplies for a beach picnic in the fall?
I'd say the two best options for beach picnic goodies are Bartlett's Farm and Nantucket Meat & Fish. Both are open year-round and offer a variety of grab and go meats and cheeses, libations and any other beach picnic essential. If you are still in the mood for a to-go lobster dinner to take to the beach, then Sayle's Seafood is the answer.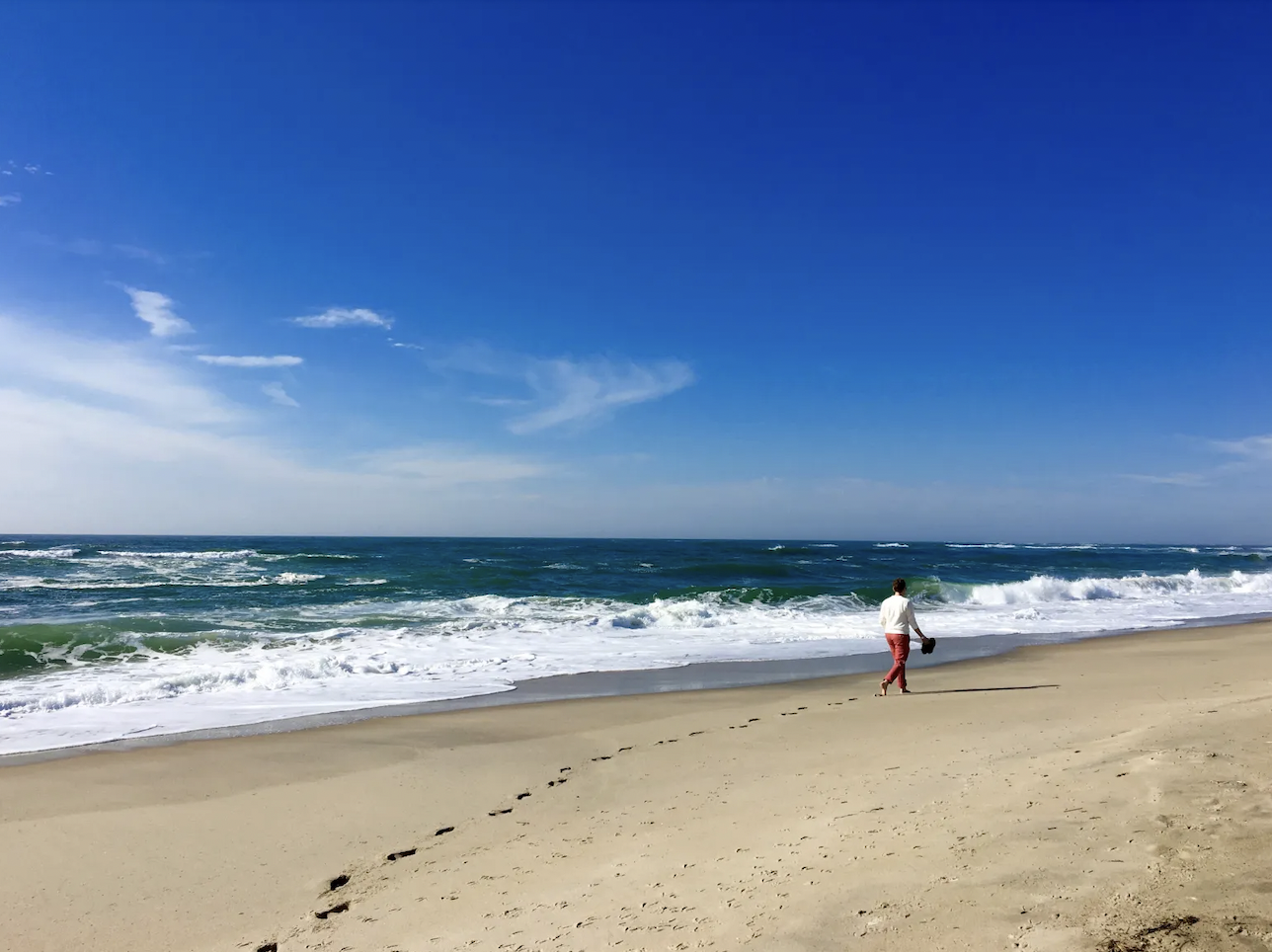 Do the ferries still run frequently in the shoulder season?
Yes, both the Hyline and Steamship fast ferries operate through the fall. Their schedules change and slim down come mid-Oct but there are still plenty of different departure and arrival times to choose from and the Hyline fast ferry actually operates year-round.